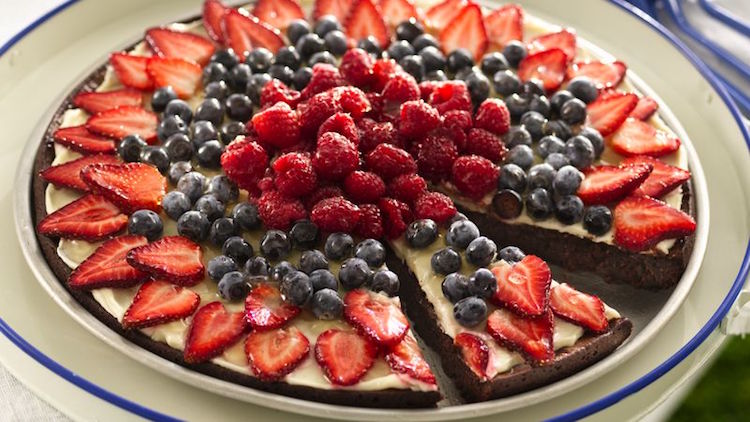 Berry Dessert Pizza
Ingredients
1 sheet frozen puff pastry
1+  jars From Jean With Love fudge sauce
1 C Graham Cracker crumbs
2 C mini marshmallows
Raspberries or sliced strawberries (optional)
Directions
Thaw puff pastry according to directions on package and bake until just puffed and not quite browned (about 10 minutes)
Microwave fudge sauce so that it will spread nicely on warm pastry (about 20 seconds).  Be generous!
Sprinkle with mini marshmallows and graham cracker crumbs and bake until marshmallows are puffed and lightly browned.
Drizzle with additional fudge sauce and sprinkle with berries.